Transform Your Space into a Cozy Haven this Fall: 5 Irresistible Home Features
Fall is here, and with it comes the irresistible urge to embrace cozy vibes and transform your living space into a haven of warmth and comfort. Imagine chilly evenings, soft blankets, and the inviting glow of a fireplace—these are the moments that turn a house into a home. Join us as we explore five home features that will make you want to snuggle up all season long!
1. Warm Fireplaces: Cozy Nights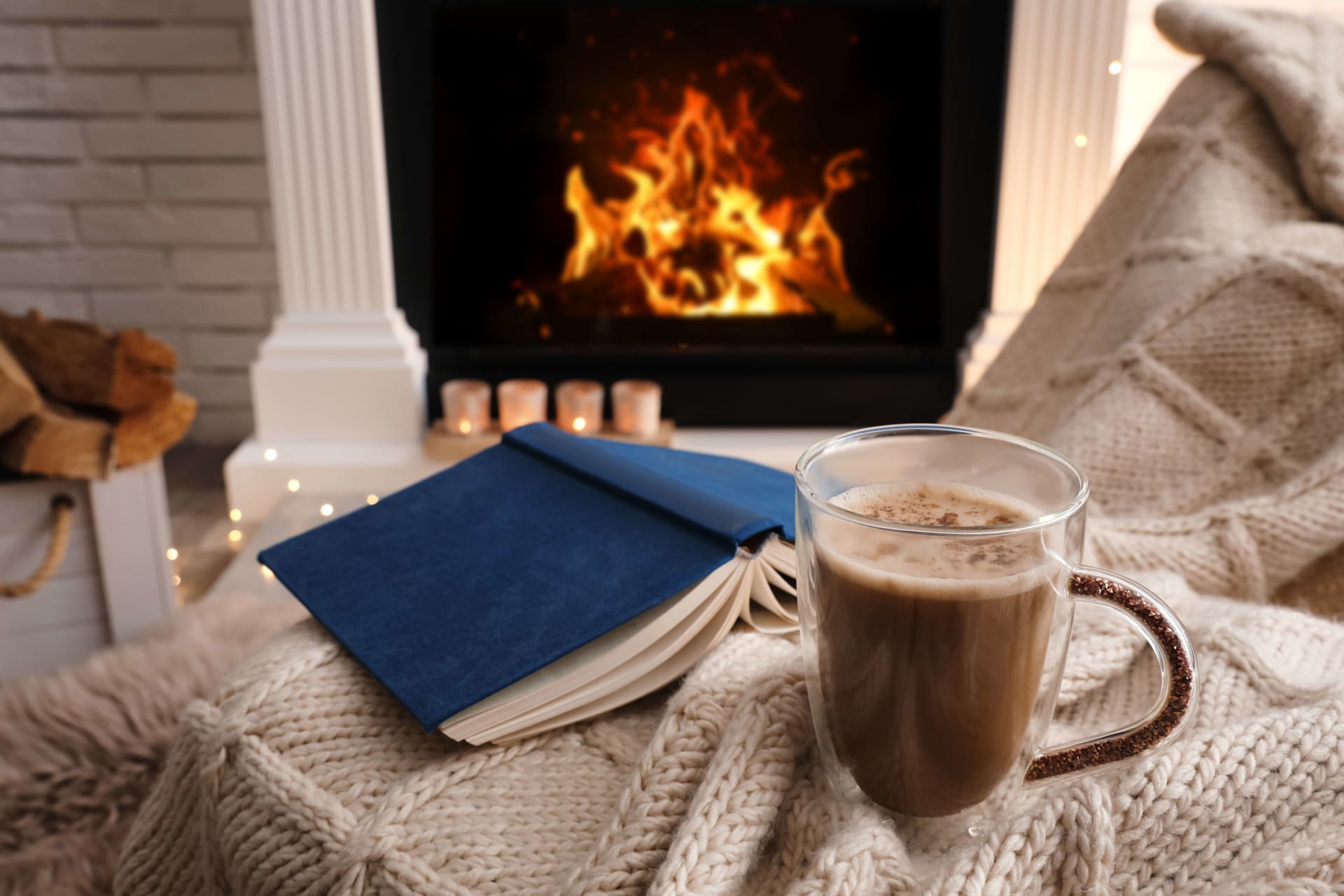 Picture this: a chilly evening, a cup of hot cocoa in hand, and the crackling warmth of your own fireplace. Whether it's for unwinding with a good book or enjoying a movie night, a fireplace adds an enchanting touch to any living space. The cozy nights await!
2. Soft, Plush Carpets: Step Into Comfort
Indulge your senses with the ultimate luxury—soft, plush carpets underfoot. Not only do they provide a comforting warmth, but they also create a welcoming atmosphere throughout your home. Step into comfort and experience the joy of sinking your toes into pure bliss.
3. Autumn-Inspired Colour Schemes: Cozy Moods
Bring the beauty of fall indoors by infusing your space with rich, earthy tones. Imagine warm reds, deep oranges, and cozy browns enveloping your surroundings. The result? A colourful comfort that resonates with the season's spirit.
4. Spacious, Inviting Kitchens: Joyful Cooking
Fall is synonymous with hearty meals and delicious aromas wafting through the air. Envision yourself in a spacious kitchen, whipping up comfort food for your loved ones. Let the heart of your home radiate kitchen joy this season.
5. Comfy Reading Nooks: Bookworm Haven
Escape into a world of literature with a cozy reading nook. Soft cushions, a warm blanket, and a hot cup of tea create the perfect ambiance for literary adventures. Transform a corner into your very own bookworm haven.
Ready to turn your home into a haven of warmth and comfort this fall? Let's embark on the journey of finding your perfect cozy retreat. Let us guide you towards your dream Fall Home and discover the joy of cozy living. Because home is where the heart—and the warmth—is.
Need some help finding that perfect cozy home? We can help!
Check out why choosing the right partner is important on your real estate journey.
Or send us a message!
We're more than happy to chat about any questions you may have.